WE MOVED!
Head over to zombieprepared.org to see the new and improved site on zombie survival!
At anytime during the zombie apocalypse, you should never go off anywhere alone. For safety, staying together is mandatory. An individual by themselves could easily be surrounded and consumed by zombies. Below are a list of things that EACH group should have (10 people or less). If things get too heavy to carry, you can always alternate who carries what. Keep in mind this is the equipment you should carry in addition to your individual gear.
Keep in mind we only list things that are necessary. Our zombie apocalypse checklist consist of items that we have carefully chosen and researched and recommend. Check back often, this site will be updated when we find better gear and equipment.
1. Medium-Sized Medical Kit
Here are a few great options for a first aid kit for your group.
2. Two-Way Radio with Headphones
3. Crowbar (2)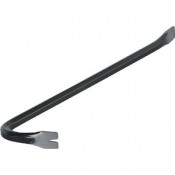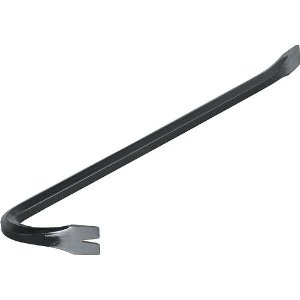 Stanley 55-136 36-Inch Forged Hexagonal Steel Ripping Bar
This could also be carried as a hand-to-hand weapon. The crowbar or prybar is a great tool for ripping-out, terring-down, or prying-loose objects. There are a wide variety of uses for this piece of metal, so don't overlook it.
4. Water Purification Pump
Here are a couple of good options for water pumps. You don't need food everyday to survive, but you certainly need water regularly to stay hydrated and strong for a zombie attack.
MSR MiniWorks EX Microfilter
Engineered for frequent and heavy use, it utilizes our workhorse Marathon EX carbon/ceramic element to ensure clean, reliable and taste-free water. Priced around $71.
Katadyn Pocket Water Microfilter
The most rugged, longest lasting microfilter available. Chosen by the U.S. military and expeditions due to it's extreme durability and dependability. For those who want the best. Priced around $280.
5. Bolt Cutter (2)
6. Tool Kit
You will most likely run into a machine that needs to be fixed.
7. Ax or Hand Hatchet
This could also be carried as a hand-to-hand weapon.
8. Compact Entrenching Tool (4)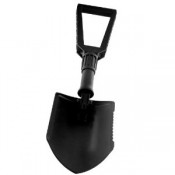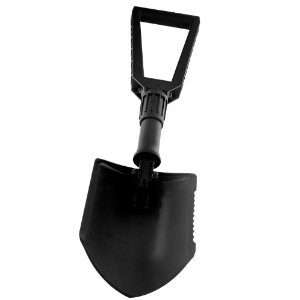 Gerber 30-000075 E-Tool Folding Spade with Serrated Blade
These could also be carried as hand-to-hand weapons. The Gerber E-Tool Folding Shovel (24 in.) features a glass-filled nylon handle with a powder coated boron carbon steel spade and an anodized 7075 aluminum shaft. This entrenching tool weighs only 2.3 lbs. Priced around $43.
9. Extra Batteries
10. Rope (500 feet)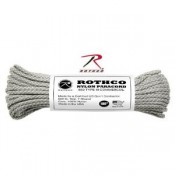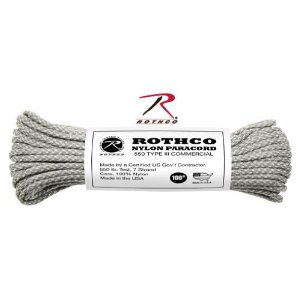 Rothco 192 Army Digital Camo 100-Feet/550-Pound Type III Paracord
If you find yourself needing to climb down a cliff because zombies are nearby, this rope is perfect. Since 500′ is recommended, get a set at 500′. If each individual carries a set of at least 100 feet, that may work, too.
11. 3 Gallons of Potable Water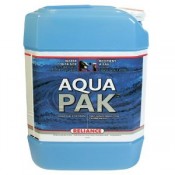 Reliance Products Aqua-Pak 5 Gallon Rigid Water Container
This rigid and strong, 5-gallon/20-liter water container is designed to be stackable when empty or full. It is suitable for long term water storage. The translucent light blue construction allows you to see the water level. It is also BPA-free.
12. Binoculars (2)
Make sure the binoculars have minimum 50mm lenses/10x.
Bushnell PowerView 20×50 Super High-Powered Surveillance Binoculars
Porro-prism binocular with 20x magnification and 50mm objective diameter, multicoated optics guarantee superior light transmission and brightness, 170-Feet field of view at 1000 yards, weighs 30-Ounce. Priced around $65.
Nikon 7218 Action 10 X 50mm Binoculars
Nikon's new Action features multicoated aspherical lenses for clear edge-to-edge viewing, more than ample exit pupils for superior light gathering ability and BaK4 high-index prisms for exceptional brightness and resolution. The Actions with 50mm objective lenses are available in 16, 12 and 10 power configurations. These binoculars will ensure that the action is always up close and very personal. Priced around $110.
Nikon 7245 Action Ex Extreme 10 X 50 mm All Terrain Binoculars
These binoculars are waterproof, fogproof, and shockproof. The rubber-coated body offers firm, non-slip grip. Highly recommended. Priced around $180.
13. 10 Extra Signal Flares
Orion Locate Handheld Signal Pack
Four day/night handheld red locator flares. Flares provide 3-minute burn time and 5-mile visibility.
Priced around $28.
Rescue Laser Light
The RLL012-01 Rescue Laser Light is a hand-held day and nighttime laser signaling device that provides a convenient, effective way to signal a rescue party. It's waterproof, rugged design combines the safety of a laser signaling device with the convenience of a flashlight.
Priced around $78.
14. Compass (2)
Here are a few great options to help you navigate during the Zombpocalypse. It might even be good for you to start learning how to navigate with the night sky.
Military Prismatic Sighting Compass w/ Pouch
This compass has a 2-1/8″ dia face marked in 5-degree increments, a 1/4″ dia sight lens, 9/16″ dia bubble level, and a 1-1/2″ sight with crosshairs. Measures 3-1/4″ x 2-1/2″ x 1-1/8″ when folded and comes with an 18″ long cord and an olive drab belt pouch. For instructions, go to www.armystudyguide.com.
Priced around $10.
Silva Lensatic 360 – Compass
Used by military forces for its precisely accurate bearings in land navigation and directing artillery coordinates. Heavy-duty, powder-coated aluminum housing. Liquid-filled compass with 2? increments, sighting-slit unit/top cover, quality lens in sighting arm to magnify dial reading.
Priced around $20.
Cammenga Model 27CS Olive Drab Lensatic Compass
The phosphorescent lensatic compass has been used as an economical alternative to the tritium model for decades. It is the same compass CAMMENGA has been supplying to the US military except that the self-luminous tritium has been replaced with phosphoresc.
Priced around $50.
15. Grappling Hooks (2)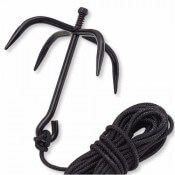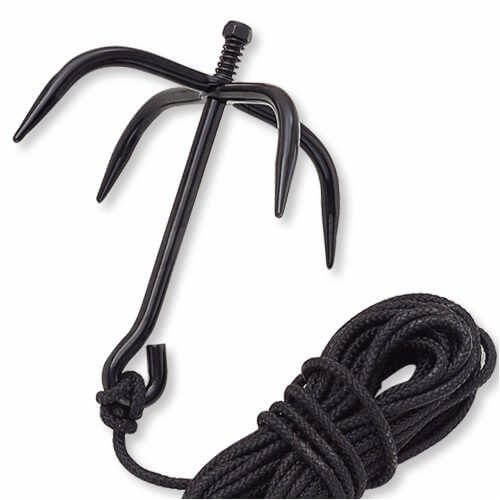 Ninja Grappling Hook
You never know when you have to be a ninja when you're running from zombies. These are sturdy, but also foldable for easy carrying.
16. Explosive Devices (3)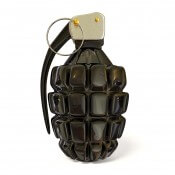 Explosives are inefficient in killing zombies. Why? Because it probably won't be as effective on zombies since your goal is to penetrate the skull. The reason why we list it here is because it could be vital when you need to blast through doors. Explosives are also useful if you need to create instant barricades. Although useful, explosives should ONLY be handled if one possesses adequate knowledge on how to use it. Some options of explosive devices include the RPG (rocket propelled grenade), hand grenades, C4, pipe bombs, land mines, and claymores.
17. Silent Ballistic Weapon (Crossbow)
This should be used a secondary weapon. Make sure you have at least 150 bolts. Here are some great choices for crossbows.
18. Shotgun (12 guage, 250 shells)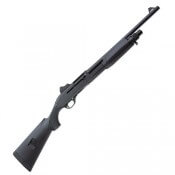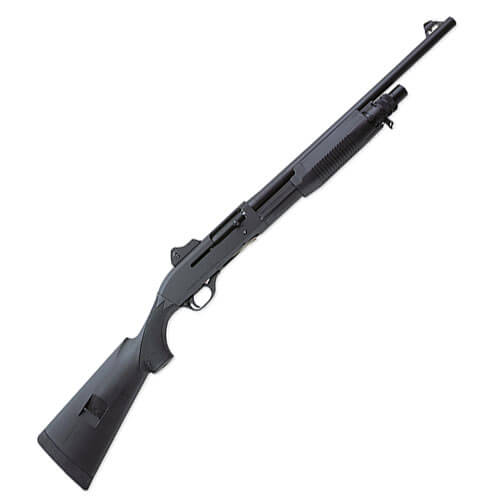 Make sure you have at least 250 shells.
When choosing a gun, remember to choose one that is common on ammo. Choose one with good mobility and reliability. Check out this blog post for recommended shotguns.
19. Rifle (500 rounds)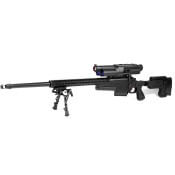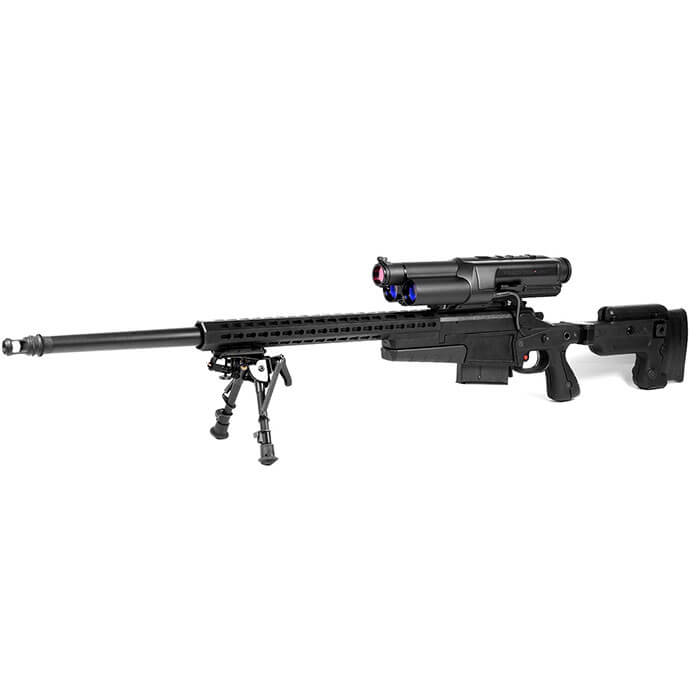 Make sure you have at least 500 rounds. A silencer, night-vision scope, and laser sight is recommended (see below).
When choosing a gun, remember to choose one that is common on ammo. Choose one with good mobility and reliability. Check out this blog post for recommended rifles.
20. Silencer (Rifle and Pistol)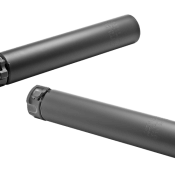 Since firing a shot is almost no different than sending up a flare, it could make a huge difference if you can get your hands on a silencer. A silent weapon could be essential if you are on the move. If you don't have a silencer, you better have a good escape route planned and ready to use once your shots are fired.
21. Telescopic Sight (Rifle)
Here are a few to choose from.
22. Night-Vision Scope (Rifle)
Here are a few to choose from.
23. Laser Sight (Rifle and Pistol)
Here are a few to choose from.
24. Pistol .45 Caliber (250 rounds)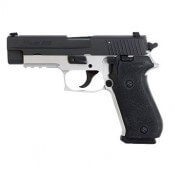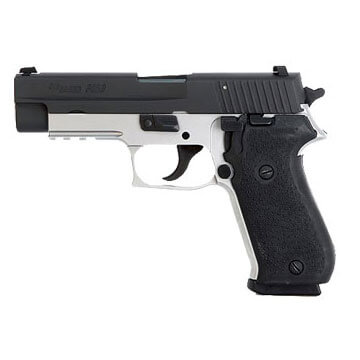 Make sure you have at least 250 rounds. A silencer and laser sight for this pistol is recommended (see above).
When choosing a gun, remember to choose one that is common on ammo. Choose one with good mobility and reliability. Check out this blog post for recommended .45 pistols.
25. Katana Sword
Here are a few to choose from. In addition to the ones below, the Shaolin Spade is also a good option.
26. Wakizashi (or other short-bladed) Sword
Do you have suggestions on zombie equipment/gear? We encourage community participation so we can all help each other prepare better. Please contact us if you have any suggestions, comments, or even blog posts you'd like to share.